Exclusive visits inside Germany's most famous recording studios – legendary HANSA STUDIOS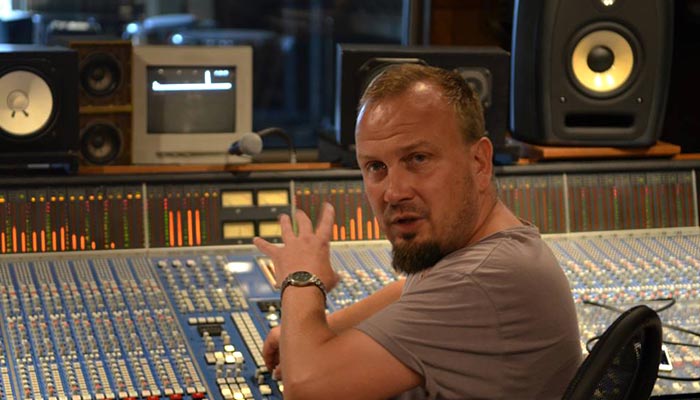 Countless international and national artists and bands have streamed in and out here – David Bowie, Iggy Pop, Brian Eno, U2, Depeche Mode, Nick Cave, R.E.M., Snow Patrol, The Hives, Supergrass, Nils Landgren, David Byrne, Marillion, Killing Joke, Real Life, Bronski Beat, Crime & the City Solution, Siouxsie and the Banshees, Japan, Paul Anka, Anne Clark, Alphaville, Tangerine Dream, Boney M., Nina Hagen, Einstürzende Neubauten (Collapsing new buildings) and many more… the list is really endless.  
Hansa Studios, located in Köthener Straße in Kreuzberg district, are world famous without a doubt and still a very special music house and creative center today, right back in the new/ old center of the city. Back then when the Wall was still standing just 200 meters away it was more like at the end of the world in the so called "no man's land" based.
Studio TourS
During the studio tours we visit former and recent studio parts in the Hansa building. As there are a lot of recordings and events going on we can't guarantee to see all relevant parts constantly as productions have always priority of course. But there is no other way to see Hansa Studios, just with our tours.
STUDIO 1 & MIX ROOM – officially in use since 1980 and the part of the house that still runs under Hansa Studios corporate name, biggest fans of this studio part are Depeche Mode. The legendary SSL 4000E console in "Hansa blue" is still in use there.
MEISTERSAAL (Master hall) – former studio 2/ "the big hall by the wall" – used as a studio since the 60's and became Hansa Studio 2 in 1975. Not only David Bowie, U2 or Depeche Mode loved the special acoustic of the old big room – you can still feel the nice reverb there. During company events we show an entertaining multi media presentation in the hall regarded to the colourful history of the building. Please see further info at menu PRIVATE TOURS.
EMIL BERLINER STUDIOS – former studio 3 is recently famous for analogue recording technique, using for instance a rare direct to disc recording system. Back in 1977 Iggy Pop's LUST FOR LIFE album was recorded here.
Booking Studio Tour
We organise public studio visits but also private tours depending on availability. Prices are depending on final group size - usually we are 15-30 people during the public tours and can offer 15-30 EUR per person then. Smaller groups/ individual tours are more expensive per person appropriate. Please order a studio tour date through our menu item TICKETS or find more information in the following passage.  
ExClusive Recording Sessions
In addition to the studio tours we have the possibility to book Hansa Studios for exclusive recording sessions or special events, like a team building event or a premium company party. We can order suitable catering for the event in the studios or combine a studio visit with another music tour, like the multi media BUS TOUR. Let us know your special wishes and ideas and also check out our menu PRIVATE TOURS.
Hansa Studio Merchandise
We offer in cooperation with Hansa Studios their official merchandising in our online SHOP. Here you can get exclusively high quality T-Shirts, Hoodies, Bags, Mugs, Baseball Caps etc – have a look. Also directly at Hansa Studios you can buy selected merchandising items. Let us know during a studio tour or in advance if you wish to check.
Hansa Studio Tour
Start

in front of Meistersaal

Duration

2 hours

End

in front of Meistersaal

Transport

S-Bahn & U-Bahn Station Potsdamer Platz (S1, S2, S25, U2)

Dates

Monthly tours and extra dates are possible by request & availability

Price

depending on final group size
If you have any question left regarding the music tours, please check our FAQ menu or send your request to our Contact form or just call our office at +49 172 42 42 037.
We wish you lots of fun and excitement during BERLIN MUSIC TOURS